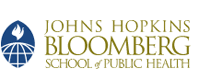 Quantifying an Intervention Effect by Tracking Biomarkers: Does CABG Cause Change in Cognitive Performance?
Abstract
Longitudinal studies with multiple outcomes present statistical challenges. The application of hierarchical linear statistical models can estimate the short- and long-term effects of a medical intervention on the time course of a large number of biomarkers. We use an ``analyze and then summarize" approach in which we estimate the intervention effects separately for each biomarker and then pool them, taking appropriate account of prior knowledge about the scientific relationships among the outcome variables as well as their statistical correlations.
We apply this approach to a study of the effects of Coronary Artery Bypass Grafting (CABG) on the time course of cognitive function as measured by 16 separate neuropsychological test scores that can be clustered into five cognitive domains or pooled to give a global assessment of cognition. The study includes repeated measurements on 232 subjects (140 CABG; 92 non-surgical controls) at baseline, 3, 12, and 36 months.
We find that CABG patients have short- and long-term changes from baseline in cognitive function that are very similar to those observed for non-surgical controls. Where there are small differences, they tend to favor CABG.
The methods used have application to a wide range of intervention studies in which multiple biomarkers are followed over time to quantify health effects. Software to implement the methods in commonly used statistical packages is available from the authors at http://www.biostat.jhsph.edu/research/software.shtml
This paper has been withdrawn.