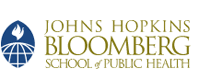 Biostatistics creates and applies methods for quantitative research in the health sciences. Our faculty conduct research across the spectrum of statistical science from foundations of inference to the discovery of new methodology to health applications. Our designs and analytic methods enable health scientists and professionals in academia, government, pharmaceutical companies, medical research organizations and elsewhere to efficiently acquire knowledge and draw valid conclusions from their ever-expanding sources of information.
A collection of working papers and related research documents from the department faculty may be found here.
Further information about the department may be found at www.biostat.jhsph.edu.
Papers from 2019
Model-Robust Inference for Clinical Trials that Improve Precision by Stratified Randomization and Adjustment for Additional Baseline Variables, Bingkai Wang, Ryoko Susukida, Ramin Mojtabai, Masoumeh Amin-Esmaeili, and Michael Rosenblum
Papers from 2018
PHASE II ADAPTIVE ENRICHMENT DESIGN TO DETERMINE THE POPULATION TO ENROLL IN PHASE III TRIALS, BY SELECTING THRESHOLDS FOR BASELINE DISEASE SEVERITY, Yu Du, Gary L. Rosner, and Michael Rosenblum
ROBUST ESTIMATION OF THE AVERAGE TREATMENT EFFECT IN ALZHEIMER'S DISEASE CLINICAL TRIALS, Michael Rosenblum, Aidan McDermont, and Elizabeth Colantuoni
OPTIMIZED ADAPTIVE ENRICHMENT DESIGNS FOR MULTI-ARM TRIALS: LEARNING WHICH SUBPOPULATIONS BENEFIT FROM DIFFERENT TREATMENTS, Jon Arni Steingrimsson, Joshua Betz, Tiachen Qian, and Michael Rosenblum
Analysis of Covariance (ANCOVA) in Randomized Trials: More Precision, Less Conditional Bias, and Valid Confidence Intervals, Without Model Assumptions, Bingkai Wang, Elizabeth Ogburn, and Michael Rosenblum
Papers from 2017
COMPARISON OF ADAPTIVE RANDOMIZED TRIAL DESIGNS FOR TIME-TO-EVENT OUTCOMES THAT EXPAND VERSUS RESTRICT ENROLLMENT CRITERIA, TO TEST NON-INFERIORITY, Josh Betz, Jon Arni Steingrimsson, Tianchen Qian, and Michael Rosenblum
Constructing a Confidence Interval for the Fraction Who Benefit from Treatment, Using Randomized Trial Data, Emily J. Huang, Ethan X. Fang, Daniel F. Hanley, and Michael Rosenblum
IT'S ALL ABOUT BALANCE: PROPENSITY SCORE MATCHING IN THE CONTEXT OF COMPLEX SURVEY DATA, David Lenis, Trang Q. ;Nguyen, Nian Dong, and Elizabeth A. Stuart
OPTIMAL, TWO STAGE, ADAPTIVE ENRICHMENT DESIGNS FOR RANDOMIZED TRIALS USING SPARSE LINEAR PROGRAMMING, Michael Rosenblum, Xingyuan Fang, and Han Liu
ESTIMATING AUTOANTIBODY SIGNATURES TO DETECT AUTOIMMUNE DISEASE PATIENT SUBSETS, Zhenke Wu, Livia Casciola-Rosen, Ami A. Shah, Antony Rosen, and Scott L. Zeger
Papers from 2016
STOCHASTIC OPTIMIZATION OF ADAPTIVE ENRICHMENT DESIGNS FOR TWO SUBPOPULATIONS, Aaron Fisher and Michael Rosenblum
SENSITIVITY OF TRIAL PERFORMANCE TO DELAY OUTCOMES, ACCRUAL RATES, AND PROGNOSTIC VARIABLES BASED ON A SIMULATED RANDOMIZED TRIAL WITH ADAPTIVE ENRICHMENT, Tiachen Qian, Elizabeth Colantuoni, Aaron Fisher, and Michael Rosenblum
IMPROVING POWER IN GROUP SEQUENTIAL, RANDOMIZED TRIALS BY ADJUSTING FOR PROGNOSTIC BASELINE VARIABLES AND SHORT-TERM OUTCOMES, Tianchen Qian, Michael Rosenblum, and Huitong Qiu
Matching the Efficiency Gains of the Logistic Regression Estimator While Avoiding its Interpretability Problems, in Randomized Trials, Michael Rosenblum and Jon Arni Steingrimsson
Using Sensitivity Analyses for Unobserved Confounding to Address Covariate Measurement Error in Propensity Score Methods, Kara E. Rudolph and Elizabeth A. Stuart
Censoring Unbiased Regression Trees and Ensembles, Jon Arni Steingrimsson, Liqun Diao, and Robert L. Strawderman
IMPROVING PRECISION BY ADJUSTING FOR BASELINE VARIABLES IN RANDOMIZED TRIALS WITH BINARY OUTCOMES, WITHOUT REGRESSION MODEL ASSUMPTIONS, Jon Arni Steingrimsson, Daniel F. Hanley, and Michael Rosenblum
Papers from 2015
LEVERAGING PROGNOSTIC BASELINE VARIABLES TO GAIN PRECISION IN RANDOMIZED TRIALS, Elizabeth Colantuoni and Michael Rosenblum
INEQUALITY IN TREATMENT BENEFITS: CAN WE DETERMINE IF A NEW TREATMENT BENEFITS THE MANY OR THE FEW?, Emily Huang, Ethan Fang, Daniel Hanley, and Michael Rosenblum
Adaptive, Group Sequential Designs that Balance the Benefits and Risks of Wider Inclusion Criteria, Michael Rosenblum, Brandon S. Luber, Richard E. Thompson, and Daniel F. Hanley
ADAPTIVE ENRICHMENT DESIGNS FOR RANDOMIZED TRIALS WITH DELAYED ENDPOINTS, USING LOCALLY EFFICIENT ESTIMATORS TO IMPROVE PRECISION, Michael Rosenblum, Tianchen Qian, Yu Du, and Huitong Qiu
APPLYING MULTIPLE IMPUTATION FOR EXTERNAL CALIBRATION TO PROPENSTY SCORE ANALYSIS, Yenny Webb-Vargas, Kara E. Rudolph, D. Lenis, Peter Murakami, and Elizabeth A. Stuart
NESTED PARTIALLY-LATENT, CLASS MODELS FOR DEPENDENT BINARY DATA, ESTIMATING DISEASE ETIOLOGY, Zhenke Wu, Maria Deloria-Knoll, and Scott L. Zeger
Papers from 2014
ENHANCED PRECISION IN THE ANALYSIS OF RANDOMIZED TRIALS WITH ORDINAL OUTCOMES, Iván Díaz, Elizabeth Colantuoni, and Michael Rosenblum
TARGETED MAXIMUM LIKELIHOOD ESTIMATION USING EXPONENTIAL FAMILIES, Iván Díaz and Michael Rosenblum
INTERADAPT -- AN INTERACTIVE TOOL FOR DESIGNING AND EVALUATING RANDOMIZED TRIALS WITH ADAPTIVE ENROLLMENT CRITERIA, Aaron Joel Fisher, Harris Jaffee, and Michael Rosenblum
COX REGRESSION MODELS WITH FUNCTIONAL COVARIATES FOR SURVIVAL DATA, Jonathan E. Gellar, Elizabeth Colantuoni, Dale M. Needham, and Ciprian M. Crainiceanu
VARIABLE-DOMAIN FUNCTIONAL REGRESSION FOR MODELING ICU DATA, Jonathan E. Gellar, Elizabeth Colantuoni, Dale M. Needham, and Ciprian M. Crainiceanu
A BAYESIAN APPROACH TO JOINT MODELING OF MENSTRUAL CYCLE LENGTH AND FECUNDITY, Kirsten J. Lum, Rajeshwari Sundaram, Germaine M. Buck-Louis, and Thomas A. Louis
ADAPTIVE RANDOMIZED TRIAL DESIGNS THAT CANNOT BE DOMINATED BY ANY STANDARD DESIGN AT THE SAME TOTAL SAMPLE SIZE, Michael Rosenblum
Estimating population treatment effects from a survey sub-sample, Kara E. Rudolph, Ivan Diaz, Michael Rosenblum, and Elizabeth A. Stuart
CROSS-DESIGN SYNTHESIS FOR EXTENDING THE APPLICABILITY OF TRIAL EVIDENCE WHEN TREATMENT EFFECT IS HETEROGENEOUS-I. METHODOLOGY, Ravi Varadhan and Carlos Weiss
CROSS-DESIGN SYNTHESIS FOR EXTENDING THE APPLICABILITY OF TRIAL EVIDENCE WHEN TREATMENT EFFECT IS HETEROGENEOUS. PART II. APPLICATION AND EXTERNAL VALIDATION, Carlos Weiss and Ravi Varadhan
Partially-Latent Class Models (pLCM) for Case-Control Studies of Childhood Pneumonia Etiology, Zhenke Wu, Maria Deloria-Knoll, Laura L. Hammitt, and Scott L. Zeger
Papers from 2013
Sparse Median Graphs Estimation in a High Dimensional Semiparametric Model, Fang Han, Han Liu, and Brian Caffo
PREDICTING HUMAN MOVEMENT TYPE BASED ON MULTIPLE ACCELEROMETERS USING MOVELETS, Bing He, Jiawei Bai, Annemarie Koster, Casserotti Paolo, Nancy Glynn, Tamara B. Harris, and Ciprian Crainiceanu
PENALIZED FUNCTION-ON-FUNCTION REGRESSION, Andrada E. Ivanescu, Ana-Maria Staicu, Fabian Scheipl, and Sonja Greven
TRIAL DESIGNS THAT SIMULTANEOUSLY OPTIMIZE THE POPULATION ENROLLED AND THE TREATMENT ALLOCATION PROBABILITIES, Brandon S. Luber, Michael Rosenblum, and Antoine Chambaz
Joint Estimation of Multiple Graphical Models from High Dimensional Time Series, Huitong Qiu, Fang Han, Han Liu, and Brian Caffo
UNIFORMLY MOST POWERFUL TESTS FOR SIMULTANEOUSLY DETECTING A TREATMENT EFFECT IN THE OVERALL POPULATION AND AT LEAST ONE SUBPOPULATION, Michael Rosenblum
OPTIMAL TESTS OF TREATMENT EFFECTS FOR THE OVERALL POPULATION AND TWO SUBPOPULATIONS IN RANDOMIZED TRIALS, USING SPARSE LINEAR PROGRAMMING, Michael Rosenblum, Han Liu, and En-Hsu Yen
Soft Null Hypotheses: A Case Study of Image Enhancement Detection in Brain Lesions, Haochang Shou, Russell T. Shinohara, Han Liu, Daniel Reich, and Ciprian Crainiceanu
Structured Functional Principal Component Analysis, Haochang Shou, Vadim Zipunnikov, Ciprian Crainiceanu, and Sonja Greven
RESTRICTED LIKELIHOOD RATIO TESTS FOR FUNCTIONAL EFFECTS IN THE FUNCTIONAL LINEAR MODEL, Bruce J. Swihart, Jeff Goldsmith, and Ciprian M. Crainiceanu
FAST COVARIANCE ESTIMATION FOR HIGH-DIMENSIONAL FUNCTIONAL DATA, Luo Xiao, David Ruppert, Vadim Zipunnikov, and Ciprian Crainiceanu
Papers from 2012
BOOTSTRAP-BASED INFERENCE ON THE DIFFERENCE IN THE MEANS OF TWO CORRELATED FUNCTIONAL PROCESSES, Ciprian M. Crainiceanu, Ana-Maria Staicu, Shubankar Ray, and Naresh Punjabi
ANALYTIC PROGRAMMING WITH fMRI DATA: A QUICK-START GUIDE FOR STATISTICIANS USING R, Ani Eloyan, Shanshan Li, John Muschelli, Jim Pekar, Stewart Mostofsky, and Brian S. Caffo
AUTOMATED DIAGNOSES OF ATTENTION DEFICIT HYPERACTIVE DISORDER USING MAGNETIC RESONANCE IMAGING, Ani Eloyan, John Muschelli, Mary Beth Nebel, Han Liu, Fang Han, Tuo Zhao, Anita Barber, Suresh Joel, James J. Pekar, Stewart Mostofsky, and Brian Caffo
LONGITUDINAL FUNCTIONAL MODELS WITH STRUCTURED PENALTIES, Madan G. Kundu, Jaroslaw Harezlak, and Timothy W. Randolph
CONFIDENCE INTERVALS FOR THE SELECTED POPULATION IN RANDOMIZED TRIALS THAT ADAPT THE POPULATION ENROLLED, Michael Rosenblum
LIKELIHOOD RATIO TESTS FOR THE MEAN STRUCTURE OF CORRELATED FUNCTIONAL PROCESSES, Ana-Maria Staicu, Yingxing Li, Ciprian Crainiceanu, and David M. Ruppert
MODELING SLEEP FRAGMENTATION IN POPULATIONS OF SLEEP HYPNOGRAMS, Bruce J. Swihart, Naresh M. Punjabi, and Ciprian M. Crainiceanu
Papers from 2011
MOVELETS: A DICTIONARY OF MOVEMENT, Jiawei Bai, Jeff Goldsmith, Brian Caffo, Thomas A. Glass, and Ciprian M. Crainiceanu
Reduced Bayesian Hierarchical Models: Estimating Health Effects of Simultaneous Exposure to Multiple Pollutants, Jennifer F. Bobb, Francesca Dominici, and Roger D. Peng
MODIFICATION BY FRAILTY STATUS OF AMBIENT AIR POLLUTION EFFECTS ON LUNG FUNCTION IN OLDER ADULTS IN THE CARDIOVASCULAR HEALTH STUDY, Sandrah P. Eckel, Thomas A. Louis, Paulo H.M. Chaves, Linda P. Fried, and Helene G. Margolis
LIKELIHOOD BASED POPULATION INDEPENDENT COMPONENT ANALYSIS, Ani Eloyan, Ciprian M. Crainiceanu, and Brian S. Caffo
CORRECTED CONFIDENCE BANDS FOR FUNCTIONAL DATA USING PRINCIPAL COMPONENTS, Jeff Goldsmith, Sonja Greven, and Ciprian M. Crainiceanu
REMOVING TECHNICAL VARIABILITY IN RNA-SEQ DATA USING CONDITIONAL QUANTILE NORMALIZATION, Kasper D. Hansen, Rafael A. Irizarry, and Zhijin Wu
Component extraction of Complex Biomedical signal and performance analysis based on different algorithm, hemant pasusangai kasturiwale
POPULATION FUNCTIONAL DATA ANALYSIS OF GROUP ICA-BASED CONNECTIVITY MEASURES FROM fMRI, Shanshan Li, Brian S. Caffo, Suresh Joel, Stewart Mostofsky, James Pekar, and Susan Spear Bassett
Flexible Distributed Lag Models using Random Functions with Application to Estimating Mortality Displacement from Heat-Related Deaths, Roger D. Peng
SIMPLE EXAMPLES OF ESTIMATING CAUSAL EFFECTS USING TARGETED MAXIMUM LIKELIHOOD ESTIMATION, Michael Rosenblum and Mark J. van der Laan
POPULATION-WIDE MODEL-FREE QUANTIFICATION OF BLOOD-BRAIN-BARRIER DYNAMICS IN MULTIPLE SCLEROSIS, Russell T. Shinohara, Ciprian Crainiceanu, Brian Caffo, María Inés Gaitán, and Daniel Reich
LONGITUDINAL ANALYSIS OF SPATIOTEMPORAL PROCESSES: A CASE STUDY OF DYNAMIC CONTRAST-ENHANCED MAGNETIC RESONANCE IMAGING IN MULTIPLE SCLEROSIS, Russell T. Shinohara, Ciprian M. Crainiceanu, Brian S. Caffo, and Daniel S. Reich
A BROAD SYMMETRY CRITERION FOR NONPARAMETRIC VALIDITY OF PARAMETRICALLY-BASED TESTS IN RANDOMIZED TRIALS, Russell T. Shinohara, Constantine E. Frangakis, and Constantine G.. Lyketos
Assessing Association for Bivariate Survival Data with Interval Sampling: A Copula Model Approach with Application to AIDS Study, Hong Zhu and Mei-Cheng Wang
FUNCTIONAL PRINCIPAL COMPONENTS MODEL FOR HIGH-DIMENSIONAL BRAIN IMAGING, Vadim Zipunnikov, Brian S. Caffo, David M. Yousem, Christos Davatzikos, Brian S. Schwartz, and Ciprian Crainiceanu
LONGITUDINAL HIGH-DIMENSIONAL DATA ANALYSIS, Vadim Zipunnikov, Sonja Greven, Brian Caffo, Daniel S. Reich, and Ciprian Crainiceanu
Papers from 2010
ACCURATE GENOME-SCALE PERCENTAGE DNA METHYLATION ESTIMATES FROM MICROARRAY DATA, Martin J. Aryee, Zhijin Wu, Christine Ladd-Acosta, Brian Herb, Andrew P. Feinberg, Srinivasan Yegnasurbramanian, and Rafael A. Irizarry
A DECISION-THEORY APPROACH TO INTERPRETABLE SET ANALYSIS FOR HIGH-DIMENSIONAL DATA, Simina Maria Boca, Hector C. Bravo, Brian Caffo, Jeffrey T. Leek, and Giovanni Parmigiani
WAVELET BASED FUNCTIONAL MODELS FOR TRANSCRIPTOME ANALYSIS WITH TILING ARRAYS, Lieven Clement, Kristof DeBeuf, Ciprian Crainiceanu, Olivier Thas, Marnik Vuylsteke, and Rafael Irizarry
POPULATION VALUE DECOMPOSITION, A FRAMEWORK FOR THE ANALYSIS OF IMAGE POPULATIONS, Ciprian M. Crainiceanu, Brian S. Caffo, Sheng Luo, and Vadim Zipunnikov
MULTILEVEL SPARSE FUNCTIONAL PRINCIPAL COMPONENT ANALYSIS, Chong-Zhi Di and Ciprian M. Crainiceanu
Likelihood Ratio Testing for Admixture Models with Application to Genetic Linkage Analysis, Chong-Zhi Di and Kung-Yee Liang
SURROGATE SCREENING MODELS FOR THE LOW PHYSICAL ACTIVITY CRITERION OF FRAILTY, Sandrah P. Eckel, Karen Bandeen-Roche, Paulo H.M. Chaves, Linda P. Fried, and Thomas A. Louis
LONGITUDINAL PENALIZED FUNCTIONAL REGRESSION, Jeff Goldsmith, Ciprian M. Crainiceanu, Brian Caffo, and Daniel Reich
PENALIZED FUNCTIONAL REGRESSION, Jeff Goldsmith, Jennifer Feder, Ciprian M. Crainiceanu, Brian Caffo, and Daniel Reich
ESTIMATING TEMPORAL ASSOCIATIONS IN ELECTROCORTICOGRAPHIC (ECoG) TIME SERIES WITH FIRST ORDER PRUNING, Haley Hedlin, Dana Boatman, and Brian Caffo
REGRESSION ADJUSTMENT AND STRATIFICATION BY PROPENSTY SCORE IN TREATMENT EFFECT ESTIMATION, Jessica A. Myers and Thomas A. Louis
USING THE R PACKAGE crlmm FOR GENOTYPING AND COPY NUMBER ESTIMATION, Robert B. Scharpf, Rafael Irizarry, Walter Ritchie, Benilton Carvalho, and Ingo Ruczinski
MODELING FUNCTIONAL DATA WITH SPATIALLY HETEROGENEOUS SHAPE CHARACTERISTICS, Ana-Maria Staicu, Ciprian M. Crainiceanu, Daniel S. Reich, and David Ruppert
THE USE OF PROPENSITY SCORES TO ASSESS THE GENERALIZABILITY OF RESULTS FROM RANDOMIZED TRIALS, Elizabeth A. Stuart, Stephen R. Cole, Catherine P. Bradshaw, and Philip J. Leaf
A unified approach to modeling multivariate binary data using copulas over partitions, Bruce J. Swihart, Brian Caffo, and Ciprian Crainiceanu
Mixed effect Poisson log-linear models for clinical and epidemiological sleep hypnogram data, Bruce J. Swihart; Brian S. Caffo PhD; Ciprian Crainiceanu PhD; and Naresh M. Punjabi PhD, MD
MULTILEVEL FUNCTIONAL PRINCIPAL COMPONENT ANALYSIS FOR HIGH-DIMENSIONAL DATA, Vadim Zipunnikov, Brian Caffo, Ciprian Crainiceanu, David M. Yousem, Christos Davatzikos, and Brian S. Schwartz
Papers from 2009
QUANTIFYING UNCERTAINTY IN GENOTYPE CALLS, Benilton Carvalho, Thomas A. Louis, and Rafael A. Irizarry
BAYESIAN FUNCTIONAL DATA ANALYSIS USING WinBUGS, Ciprian M. Crainiceanu and A. Jeffrey Goldsmith
COMBINATIONAL MIXTURES OF MULTIPARAMETER DISTRIBUTIONS, Valeria Edefonti and Giovanni Parmigiani
NONLINEAR TUBE-FITTING FOR THE ANALYSIS OF ANATOMICAL AND FUNCTIONAL STRUCTURES, Jeff Goldsmith, Brian S. Caffo, Ciprian Crainiceanu, Daniel Reich, Yong Du, and Craig Hendrix
A Spatio-Temporal Approach for Estimating Chronic Effects of Air Pollution, Sonja Greven, Francesca Dominici, and Scott L. Zeger
On the Behaviour of Marginal and Conditional Akaike Information Criteria in Linear Mixed Models, Sonja Greven and Thomas Kneib
COVARIATE-ADJUSTED NONPARAMETRIC ANALYSIS OF MAGNETIC RESONANCE IMAGES USING MARKOV CHAIN MONTE CARLO, Haley Hedlin, Brian S. Caffo, Ziyad Mahfoud, and Susan Spear Bassett
GENERALIZED LIQUID ASSOCIATION, Yen-Yi Ho, Leslie Cope, Thomas A. Louis, and Giovanni Parmigiani
MODEL-BASED QUALITY ASSESSMENT AND BASE-CALLING FOR SECOND-GENERATION SEQUENCING DATA, Rafael A. Irizarry and Hector Corrada Bravo
GENE SET ENRICHMENT ANALYSIS MADE SIMPLE, Rafael A. Irizarry, Chi Wang, Yun Zhou, and Terence P. Speed
TRIO LOGIC REGRESSION - DETECTION OF SNP - SNP INTERACTIONS IN CASE-PARENT TRIOS, Qing Li, Thomas A. Louis, M. Daniele Fallin, and Ingo Ruczinski
EFFICIENT EVALUATION OF RANKING PROCEDURES WHEN THE NUMBER OF UNITS IS LARGE WITH APPLICATION TO SNP IDENTIFICATION, Thomas A. Louis and Ingo Ruczinski
FROZEN ROBUST MULTI-ARRAY ANALYSIS (fRMA), Matthew N. McCall, Benjamin M. Bolstad, and Rafael A. Irizarry
Caching and Visualizing Statistical Analyses, Roger D. Peng and Duncan Temple Lang
ASSOCIATON TESTS THAT ACCOMMODATE GENOTYPING ERRORS, Ingo Ruczinski, Qing Li, Benilton Carvalho, M. Daniele Fallin, Rafael A. Irizarry, and Thomas A. Louis