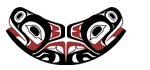 Abstract
Goal: The Halex is an indicator of health status that combines self-rated health and activity limitations, which has been used by NCHS to predict future years of healthy life. The scores for each health state were developed based on strong assumptions, notably that a person in excellent health with ADL disabilities is as healthy as a person in poor health with no disabilities. Our goal was to examine the performance of the Halex as a longitudinal measure of health for older adults, and to improve the scoring if necessary.
Methods: We used data from the Cardiovascular Health Study (CHS) to compare the relationship of baseline health to health 2 years later. Subject ages ranged from 65 to 103 (mean age 75). A total of 40,827 transitions were available for analysis. We examined whether Halex scores at time 0 were related monotonically to scores two years later, and iterated the original scores to improve the fit over time.
Findings: The original Halex scores were not consistent over time. Persons in excellent health with ADL limitations were much healthier 2 years later than people in poor health with no limitations, even though they had been assumed to have identical health. People with ADL limitations had higher scores than predicted. The assumptions made in creating the Halex were not upheld in the data.
Conclusions: The new iterated scores are specific to older adults, are appropriate for longitudinal data, and are relatively assumption-free. We recommend the use of these new scores for longitudinal studies of older adults that use the Halex health states.
Suggested Citation
Diehr, Paula; Patrick, Donald L.; Burke, Gregory L.; and Williamson, Jeff D., "Performance of the Halex in Logitudinal Studies of Older Adults" (January 2002). UW Biostatistics Working Paper Series. Working Paper 176.
https://biostats.bepress.com/uwbiostat/paper176